Fireplaces
Fireplaces
| | |
| --- | --- |
| | Wed, 10-14-2009 - 10:52am |
I heard somewhere on television or read somewhere in the paper that buyers now expect at least one fireplace for every bathroom in a house! can you imagine? Anyway, fireplaces are a selling feature although it would be hard to decide which buyers prefer: wood burining, gas, or one of those new-fangled artsy ones with glass and fames and no heat...
Check out these tips for fireplaces in your home:
Add Spark with a Stylish Fireplace!
Whether you've always wanted a fireplace—or always wanted to freshen the one you have....
·
Fireplaces that do double duty
·
Get a classic look with stone
·
See the latest looks for fireplaces
·
Design a fireplace with colorful tile


Co-CL for "The Stitcher's Niche" and ""Shake Up Your Style" and CL for "Remodel & Renovate"



Visit me at That Yank In... and Traveling with That Yank


Avatar made with Portrait Illustrator Maker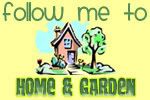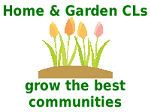 What is your favorite needlework embellishment?
In these economically challenged times, do you think we need a Repair Manifesto?
What do you do to get yourself out of a style slump?