Wire your house for internet, audio, tv
Wire your house for internet, audio, tv
| | |
| --- | --- |
| | Sun, 12-27-2009 - 12:57pm |

Awe-Inspiring Home Theaters
We know that many of you have home theater components on your holiday wish lists, and our friends at CEDIA (the Custom Electronic Design & Installation Association) have offered up a sampling of the top performing home theaters of 2009. Take a look at these home theater creations for inspiration. Or just to drool!

Take a look from the best seat in the house »
More Home Theater Inspiration
Keep the Family Involved
These theaters not only offer superior video and sound, but also entertain the kids with inputs for karaoke and Guitar Hero. There's even a Willy Wonka candy station!
See these basement transformations »
Have It Your Way: Whole Home A/V Systems
TV, Music & Movies Anywhere
New content delivery systems can send your favorite TV shows, movies, music and even personal photos, anywhere in your home.
See how it works »
Wall-mounting options for flat TVs »
Wired for a Smarter Home
Plan Ahead for Greater Ease & Value
Home controls can send audio and video all over the house, but you can also control your heating and air, security and lights.
Stay in control, even while you're on vacation »


Co-CL for "The Stitcher's Niche" and ""Shake Up Your Style" and CL for "Remodel & Renovate"



Visit me at That Yank In... and Traveling with That Yank


Avatar made with Portrait Illustrator Maker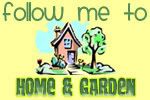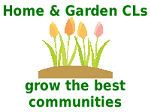 Has the recession really led us to make do instead of just throw away?
In these economically challenged times, do you think we need a Repair Manifesto?
What do you do to get yourself out of a style slump?