Exterior paint
Exterior paint
IS IT TIME TO PAINT THE EXTERIOR OF YOUR HOUSE?
Well, maybe not right this minute (I seriously doubt anyone wants to paint in weather as cold adn snowy as it has been here) but this coming summer?
Here are 21 Exterior House painting "projects", from selcting colors to laders or scaffolding (and yes, there is a "project" about considering teh weather!):
http://www.diynetwork.com/topics/exterior-painting/index.html?nl=DIY-NL_v202_T5-XPaint


Co-CL for "The Stitcher's Niche" and ""Shake Up Your Style" and CL for "Remodel & Renovate"



Visit me at That Yank In... and Traveling with That Yank


Avatar made with Portrait Illustrator Maker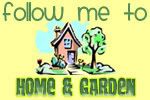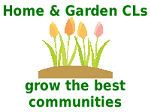 February is National Embroidery Month!
January was Get Organized Month!
What do you do to get yourself out of a style slump?