Fix instead of replace those floors
Fix instead of replace those floors
| | |
| --- | --- |
| | Thu, 02-25-2010 - 12:13pm |
How to Fix Your Scratched Hardwood Floors
Worried deep marks mean you'll have to resurface the entire floor? It's not true: You just need some lip balm!
3 solutions to erasing imperfections
http://www.diylife.com/2010/02/23/the-daily-fix-cover-a-scratch-or-chip-in-your-hardwood-floor/?ncid=webmaildl8


Co-CL for "The Stitcher's Niche" and ""Shake Up Your Style" and CL for "Remodel & Renovate"



Visit me at That Yank In... and Traveling with That Yank


Avatar made with Portrait Illustrator Maker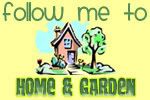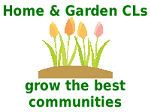 February is National Embroidery Month!
January was Get Organized Month!
What do you do to get yourself out of a style slump?