What is in your bathroom?
What is in your bathroom?
Briefly describe your bathroom decor (paint color, floor color, color of the sink, tub, toilet, etc.). Is your bathroom "themed" (e.g nautical, seaside, rubber ducks, etc.).
Do you have a lot of toiletries out on the counter or do you "hide" them behind cabinet doors?
Are your bath linens (towels, wash cloths, bath mat, throw rug, etc.) all matchy matchy or do you hang whatever comes to hand from your linen closet?
Do you display any "art" in your bathroom (pictures, pottery, sculpture, etc --- items that are purely decorative but have no bathroom function)? If so, what are they and how do they fit in with your decor?


Co-CL for "The Stitcher's Niche" and ""Shake Up Your Style" and CL for "Remodel & Renovate"



Visit me at That Yank In... and Traveling with That Yank


Avatar made with Portrait Illustrator Maker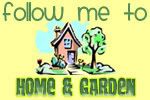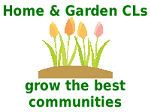 April is National Decorating Month!
What will be your next remodeling project?
April 29 is Zipper Day!
Edited 4/12/2010 4:57 pm ET by cl-thatyank