Convert one room to another use
Convert one room to another use
Like a porch to a four-season room or a basement to whatever...
Build the Room You've Always Wanted
Updates That Add Value, Fun
Get ideas for turning patios, basements and other unused spaces into cool hangouts.
•
Screen in the porch and gain an outdoor room »
•
How to build the ultimate game room »
•
More maximum-value room udpates »


Co-CL for "The Stitcher's Niche" and ""Shake Up Your Style" and CL for "Remodel & Renovate"



Visit me at That Yank In... and Traveling with That Yank


Avatar made with Portrait Illustrator Maker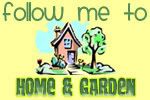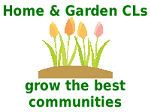 What will be your next remodeling project?