"Surfaces" for bathrooms (and kitchens)
"Surfaces" for bathrooms (and kitchens)
| | |
| --- | --- |
| | Tue, 08-03-2010 - 11:53am |
Stylish Kitchen & Bath Surfaces
Get all the ideas and inspiration you need to find the perfect surface materials for your home.
•
What Flooring is Best for Your Bath?
•
Fabulous Tile Picks
•
Beautiful Marble Countertops for Any Style
•
Classic Stone Options


Co-CL for ""Shake Up Your Style" and CL for "The Stitcher's Niche" and "Remodel & Renovate"



Visit me at That Yank In... and Traveling with That Yank


Avatar made with Portrait Illustrator Maker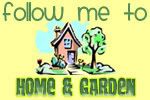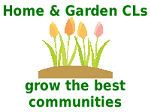 What will be your next remodeling project?