Crafting on the Go
Crafting on the Go
| | |
| --- | --- |
| | Sat, 01-16-2010 - 11:33am |
Whether you belong to a group that has "work sessions" at a location OTHER than your own crafting space, or are planning on going on a retreat, you have to be able to put your hands on, and pack up, the equipment and supplies you will need to carry with you.
I have been to scrapbooking crops with a friend where it appears that the people bring their entire crafting room with them! Certainly my friend Mary can fill most of her car with scrapbooking gear, leaving little room for her passengers and their gear! LOL Still, there are many complaints about not being able to find something, about having forgotten something essential to their plan, etc.
I, on the other hand, tend to be a minimalist, taking only one craft bag, packed to the gunnels with things. This works fine for quilting classes as the bag holds the sewing machine, the cutting mat and tools, and enough fabric to occupy my time in class. And if my trip has a purpose other than crafting, my bag holds only a single needlework project that can be done without special light or magnification (usually needlepoint). But with papercrafting, I tend to find when I get to my destination that I don't feel like working on any of the projects I packed! AAACK!
Of course, many retreats have little shops on premises where you can fill in supply gaps. Or one can go shopping in local stores (part of the fun of traveling is looking for those speciality craft stores, isn't it?)
But wouldn't it make more sense to be organized so that you can just pack-up-and-go?
Here's an interesting series of tips from other crafters on how THEY prepare for a crafting field trip:
http://blog.craftzine.com/archive/2010/01/crafting-on-the_go_craft_space.html


Co-CL for "The Stitcher's Niche" and ""Shake Up Your Style" and CL for "Remodel & Renovate"



Visit me at That Yank In... and Traveling with That Yank


Avatar made with Portrait Illustrator Maker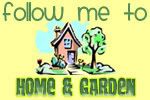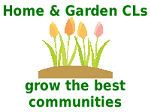 Has the recession really led us to make do instead of just throw away?
January is
Get Organized Month!
What do you do to get yourself out of a style slump?