A Fabric scrapbook!
A Fabric scrapbook!
Use scrap fabric or left-ver quilt blocks. Print photos on fabric. Embellish with beads, buttons, thread, yarn, tatted or crocheted pieces, etc. Voila!
http://www.modabakeshop.com/2010/01/eva-fabric-scrapbook.html


Co-CL for "The Stitcher's Niche" and ""Shake Up Your Style" and CL for "Remodel & Renovate"



Visit me at That Yank In... and Traveling with That Yank


Avatar made with Portrait Illustrator Maker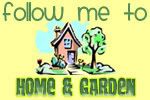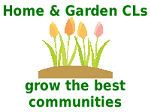 Has the recession really led us to make do instead of just throw away?
January is
Get Organized Month!
What do you do to get yourself out of a style slump?