February is National Embroidery Month
February is National Embroidery Month
Or so say several EGA chapters and Brother sewing machines who are having a sale. Otherwise, I can't find any mention of it past 2006 when this was said about it:
"From children to senior adults, the art of embroidery is a age old tradition often passed from grandmother to grandchild. With simple hand stitches to complex computerized stitching, embroidery is a skill many people will practice during the month of February. Considered the National Embroidery Month, towns across America will honor and recognize the fundamental American values and the traditional art of sewing which dates back many centuries."
http://www.associatedcontent.com/article/105180/national_embroidery_month_.html?cat=30
and I really don't know if it is officially recognized by anyone or not. But what the heck, any excuse to embroider, right?
So check out our embroidery folder and celebrate...


Co-CL for "The Stitcher's Niche" and ""Shake Up Your Style" and CL for "Remodel & Renovate"



Visit me at That Yank In... and Traveling with That Yank


Avatar made with Portrait Illustrator Maker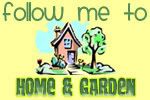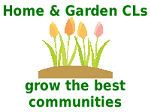 Has the recession really led us to make do instead of just throw away?
January is
Get Organized Month!
What do you do to get yourself out of a style slump?