Holiday Extravaganza
Holiday Extravaganza
| | |
| --- | --- |
| | Sat, 02-13-2010 - 10:56am |
What a weekend! President's Day Weekend for us "Yanks", Valentine's Day on Sunday and Chinese Spring Festival starts with Chinese New Year (it will be Year of the Tiger) on Sunday!
So whatever your inclination, you have something to celebrate!
Have a happy!


Co-CL for "The Stitcher's Niche" and ""Shake Up Your Style" and CL for "Remodel & Renovate"



Visit me at That Yank In... and Traveling with That Yank


Avatar made with Portrait Illustrator Maker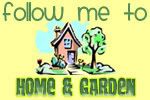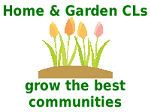 February is National Embroidery Month!
January was Get Organized Month!
What do you do to get yourself out of a style slump?
Edited 2/13/2010 10:58 am ET by cl-thatyank