Stitcher's Niche boardies are the best!
Stitcher's Niche boardies are the best!
I wanted to express how much we appreciate you all, even those of who don't post very much, and to say that we are happy our information is being read here on iVillage and Stitcher's Niche! So thank you!
And, if you want, I'd love for you to tell us what you enjoy the most about the Stitcher's Niche board, and what you'd like to see more of. Is there an emphasis that needs to be refocused? More or less games or quizzes or polls or...? It's your board. Help us tweak it so it serves you better.
And newbies to the stitching scene: are there questions we don't address, features that would help you be better stitchers?
Thanks again for being our online stitching friends!


Co-CL for "The Stitcher's Niche" and ""Shake Up Your Style" and CL for "Remodel & Renovate"



Visit me at That Yank In... and Traveling with That Yank


Avatar made with Portrait Illustrator Maker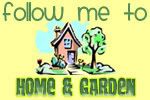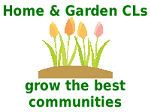 February is National Embroidery Month!
January was Get Organized Month!
What do you do to get yourself out of a style slump?