How do you find time to stitch?
How do you find time to stitch?
| | |
| --- | --- |
| | Wed, 02-17-2010 - 12:33pm |
Is time an issue for you? Do you have trouble starting anything because all you can find is a few minutes here and there between life's necessary routines? Or do you just say "Phooey" to household chores and stitch to their neglect (like me LOL)?
Here is how the editorial director of Quilting Daily does it:
http://e1.interweave.com/dm?id=91C3A9811D93C99A807D2BC8AC6709E831464B43DE2AEF6E


Co-CL for "The Stitcher's Niche" and ""Shake Up Your Style" and CL for "Remodel & Renovate"



Visit me at That Yank In... and Traveling with That Yank


Avatar made with Portrait Illustrator Maker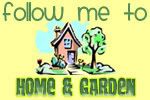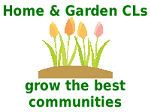 February is National Embroidery Month!
January was Get Organized Month!
What do you do to get yourself out of a style slump?