Overcoming Creative Block
Overcoming Creative Block
| | |
| --- | --- |
| | Fri, 02-26-2010 - 12:09pm |
We've all experienced it, I'm sure: that blank canvas or page or fabric or that beautiful skein of yarn daring us to do SOMETHING, anything with it. Or maybe it's a need to create but nothing is appealing to you.
This blogger offers 25 or more strategies to overcome creative block, and requests others to add more...
http://blog.iso50.com/2010/02/10/overcoming-creative-block/
Have you ever tried any of these approaches? do you have any suggestions?


Co-CL for "The Stitcher's Niche" and ""Shake Up Your Style" and CL for "Remodel & Renovate"



Visit me at That Yank In... and Traveling with That Yank


Avatar made with Portrait Illustrator Maker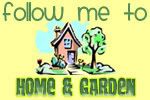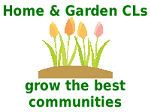 February is National Embroidery Month!
January was Get Organized Month!
What do you do to get yourself out of a style slump?
Edited 2/26/2010 5:05 pm ET by cl-thatyank