Photo transfers
Photo transfers
If you want to make a quilt using photographs as part of the design, you need to get those photos onto fabric in some way. There are lots of kits out there that allow you to print on specially prepared fabric but this one is a new one on me:
Freezer paper photo transfer:
http://with-heart-and-hands.blogspot.com/2008/01/freezer-paper-photo-transfer.html


Co-CL for "The Stitcher's Niche" and ""Shake Up Your Style" and CL for "Remodel & Renovate"



Visit me at That Yank In... and Traveling with That Yank


Avatar made with Portrait Illustrator Maker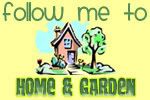 April is National Decorating Month.

In these economically challenged times, do you think we need a Repair Manifesto?