Borders...
Borders...
| | |
| --- | --- |
| | Thu, 12-03-2009 - 12:24pm |
Sometimes you NEED a border to make the quilt pop. Sometimes you need a border to make the quilt big enough for its intended purpose. Whatever, borders can be a problem...
Sewing Borders:
http://myquilter.blogspot.com/2009/12/applying-borders.html


Co-CL for "The Stitcher's Niche" and ""Shake Up Your Style" and CL for "Remodel & Renovate"



Visit me at That Yank In... and Traveling with That Yank


Avatar made with Portrait Illustrator Maker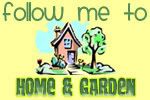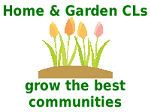 Has the recession really led us to make do instead of just throw away?
In these economically challenged times, do you think we need a Repair Manifesto?
What do you do to get yourself out of a style slump?
Edited 12/5/2009 4:22 pm ET by cl-thatyank