That 1/4" seam "rule"
That 1/4" seam "rule"
| | |
| --- | --- |
| | Thu, 03-11-2010 - 12:41pm |
Not that there are police out there enforcing it but 1/4" seams are usually the golden rule in piecing. And while my quilting teacher told me that the 1/4" wasn't as important as being consistent, it helps to know how to ensure those seam widths when you piece.
So...
here's a tutorial to check the ¼" seam your machine makes:
http://www.joycesdaughter.com/2009/06/14-inch-foot-and-seam-guide.html
and here's a tutorial for guaranteeing perfect 1/4" seams:
http://parkcitygirl.blogspot.com/2010/03/basics-tutorial-sewing-accurate-14.html


Co-CL for "The Stitcher's Niche" and ""Shake Up Your Style" and CL for "Remodel & Renovate"



Visit me at That Yank In... and Traveling with That Yank


Avatar made with Portrait Illustrator Maker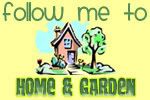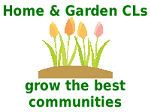 March is National Craft Month!
March 20 is National Quilting Day!
What will be your next remodeling project?
Yes, you can look stylish insweat pants!