embellishing quilts
embellishing quilts
| | |
| --- | --- |
| | Thu, 03-11-2010 - 12:47pm |
Some of us do more than just piece. Crazy quilters are prime examples in the artful embroidery they add to their quilts. And some have even gone so far as to add beads, buttons and charms to their quilts.
Here is an article on how to embellish with metal... metal objects, wire, even foils adn found objects!
http://e1.interweave.com/dm?id=91C3A9811D93C99AE9F4145E0E48D03BB619E5D9368D54D6


Co-CL for "The Stitcher's Niche" and ""Shake Up Your Style" and CL for "Remodel & Renovate"



Visit me at That Yank In... and Traveling with That Yank


Avatar made with Portrait Illustrator Maker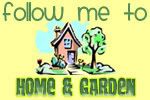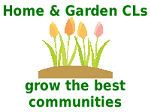 March is National Craft Month!
March 20 is National Quilting Day!
What will be your next remodeling project?
Yes, you can look stylish insweat pants!