Thread painting on a quilt
Thread painting on a quilt
There are a lot of quilters around these days that use thread to enhance/embellish a quilt pattern.
Interweave has a short tutorial on how to imporve your "thread sketching" ability:
http://e1.interweave.com/dm?id=91C3A9811D93C99ADC9E7220A981A619A8A08A1C4125C7AD


Co-CL for "The Stitcher's Niche" and ""Shake Up Your Style" and CL for "Remodel & Renovate"



Visit me at That Yank In... and Traveling with That Yank


Avatar made with Portrait Illustrator Maker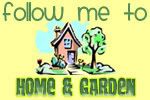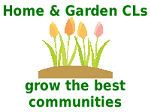 March is National Craft Month!
What will be your next remodeling project?
Yes, you can look stylish insweat pants!