Kaleidoscope Quilts
Kaleidoscope Quilts
Kaleidoscope quilts are those where the blocks are fussy cut in such a way that the resulting pattern looks like what you might see through a kaleidoscope. Stack-and-Whack is one such technique:
http://www.bethanyreynolds.com/what'ssnw.html
where each block has a different appearance even though the same fabric is used.
but there are many other approaches and practitioners:
http://www.youtube.com/watch?v=PKjGXUogNco
http://sheilareinke.wordpress.com/2008/04/22/kaleidoscope-quilt-blocks/
and a number of blocks called kaleidoscope blocks which do not impart the kaleidoscope look. here are three such patterns:
http://www.how-to-quilt.com/patterns/KaleidoscopePattern.pdf
http://www.how-to-quilt.com/patterns/Kaleidoscope4Pattern.pdf
http://www.how-to-quilt.com/patterns/Kaleidoscope5Pattern.pdf
Key in making one of these spectacular quilts a la Stack-and-Whack or Paula Nadelstern is fabric selection. Not all fabrics make nice kaleidoscope blocks!
How to buy symmetrical fabric to make kaleidoscope quilts:
http://vickiwelsh.typepad.com/field_trips_in_fiber/2010/03/buying-symmetrical-fabric.html


Co-CL for "The Stitcher's Niche" and ""Shake Up Your Style" and CL for "Remodel & Renovate"



Visit me at That Yank In... and Traveling with That Yank


Avatar made with Portrait Illustrator Maker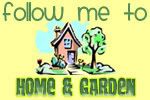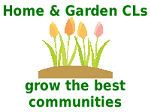 March is National Craft Month!
What will be your next remodeling project?
Yes, you can look stylish insweat pants!