Perfectly good sweater; not your taste
Perfectly good sweater; not your taste
Reworking a Sweater:
Alter the neckline, shorten the sweater, etc. of a sweater no longer to your taste
http://www.dawnbrocco.com/2009/02/jens-gifts-reworking-sweaters-icelandic.html


Co-CL for "The Stitcher's Niche" and CL for "Remodel & Renovate"



Visit me at That Yank In... and Traveling with That Yank


Avatar made with Portrait Illustrator Maker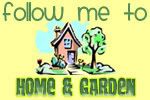 Frozen pipe alert!
Is this a perfect sewing room?