Finger Knitting
Finger Knitting
Finger knitting is a great way to keep little hands busy, while creating long cords in a flash! Kids dig it because it's faster and less cumbersome than traditional knitting. Once knitted, the cords can be made into things like googly-eyed snakes, purse handles, gift ribbons, or the Twisty Scarf, shown here:
http://blog.craftzine.com/archive/2009/07/finger_knittin_good.html#more


Co-CL for "The Stitcher's Niche" and ""Shake Up Your Style" and CL for "Remodel & Renovate"



Visit me at That Yank In... and Traveling with That Yank


Avatar made with Portrait Illustrator Maker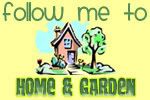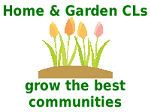 July 25th is Thread the Needle Day.

In these economically challenged times, do you think we need a Repair Manifesto?