A selection of crochet tips
A selection of crochet tips
| | |
| --- | --- |
| | Mon, 09-28-2009 - 12:15pm |
How Much Yarn?
http://www.thecrochetside.com/content/tips/project_yardage_calc.html
Yarn Weights and Hook Sizes:
http://www.craftdesigns4you.com/crochettips.htm
Crochet with Beads:
http://www.beadwrangler.com/tips-crochet.htm
Counting Challened?
http://crochet-mania-tips.blogspot.com/
and from http://crochet.craftgossip.com/crochet-tips-and-tricks/2009/09/28/
1. Hook sizes given in patterns are mere suggestions. Use the hook size that works with the yarn and gives you the size you want.
2. Gauge is often important, especially when crocheting garments, so swatching is irreplaceable. However, for flat items like afghans and doilies, gauge is necessary only if you might run out of yarn if you change to a much larger hook size or crochet out of gauge limits for any reason – like your tension.
3. Patterns are great starting points, especially for beginners, but are often mere suggestions. Don't be afraid to experiment if you love the item pictured but don't like one element, like the stitch selection. Change the stitch selection if you want. Pay attention to gauge in this case – absolutely necessary for a garment – so that you wind up with something that at least resembles the pattern.
4. Be daring. If your project fails, consider turning it into a motif rather than frogging it (unless the yarn is very expensive and you MUST use it for its originally intended purpose). Freeform crochet is another way to use 'failed' pieces.
5. If your wrist or hand is getting tired from hours of crochet, change the way you hold your hook – say from knife to pencil – for a few minutes. Gauge doesn't change (in the writer's experience) and, while it may feel awkward, it uses different muscles and allows your 'regular' crochet muscles to get a rest.
6. Don't change hook sizes in the middle of a project.


Co-CL for "The Stitcher's Niche" and ""Shake Up Your Style" and CL for "Remodel & Renovate"



Visit me at That Yank In... and Traveling with That Yank


Avatar made with Portrait Illustrator Maker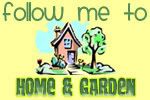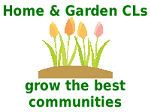 September is National Sewing Month.
In these economically challenged times, do you think we need a Repair Manifesto?