Crochet some elf slippers
Crochet some elf slippers
| | |
| --- | --- |
| | Mon, 09-28-2009 - 12:17pm |
This blog is in Spanish but perhaps your expert crocheters out there can decipher her chart anyway.
http://josefinayelamanecer.blogspot.com/2009/09/pantunflas-de-peter-pan.html


Co-CL for "The Stitcher's Niche" and ""Shake Up Your Style" and CL for "Remodel & Renovate"



Visit me at That Yank In... and Traveling with That Yank


Avatar made with Portrait Illustrator Maker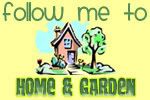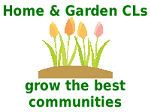 September is National Sewing Month.
In these economically challenged times, do you think we need a Repair Manifesto?