Afghans in school colors are popular
Afghans in school colors are popular
| | |
| --- | --- |
| | Fri, 01-22-2010 - 10:14am |
And I know that there are issues regarding school mascots and logos, which are often copyrighted by the school in question. Even if you can get permission to use such a logo, it usually means you have to buy the chart/pattern from the school or the =school's licensed retailer, and can only use it for personal use, not for resale --- just like any other licensed patterns.
But here's a twist...
Copyright issues: Who has the right to use school colors? Can the NCAA stop you from making scarves, hats, afghans in school colors? Do they have exclusive rights to the use of color combinations when it comes to items for sale, either at craft fairs or through Etsy and other online stores?
First the event that triggered this question:
http://briansawyer.net/2007/01/03/real-men-also-crochet/#comment-13456
and then a lawyer's response:
http://crochet.craftgossip.com/whos-got-the-rights-to-your-colors/2010/01/21/


Co-CL for "The Stitcher's Niche" and ""Shake Up Your Style" and CL for "Remodel & Renovate"



Visit me at That Yank In... and Traveling with That Yank


Avatar made with Portrait Illustrator Maker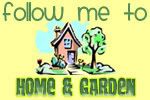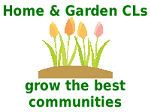 Has the recession really led us to make do instead of just throw away?
January is
Get Organized Month!
What do you do to get yourself out of a style slump?