Surplus metal knitting needles?
Surplus metal knitting needles?
Maybe you've lost one of a pair? Or don't like the feel of them any more? Make jewelry!
Check out how this blogger has recycled knitting needles for her Etsy jewelry shop!
http://www.etsy.com/shop/sassafrascreations


Co-CL for "The Stitcher's Niche" and ""Shake Up Your Style" and CL for "Remodel & Renovate"



Visit me at That Yank In... and Traveling with That Yank


Avatar made with Portrait Illustrator Maker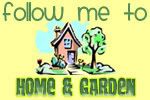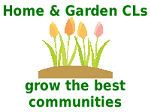 Has the recession really led us to make do instead of just throw away?
January is
Get Organized Month!
What do you do to get yourself out of a style slump?