Some graments to sew...
Some graments to sew...
Ruffled jacket from a tee shirt:
http://www.craftstylish.com/item/39771/how-to-restyle-a-t-shirt-into-a-ruffly-cardigan
Flat front pants:
http://thetraintocrazy.typepad.com/the_train_to_crazy/2009/01/easy-elastic-waist-flat-front-pant-tutorial-.html
Maternity Skirt:
http://seemommysew.wordpress.com/maternity-skirt-tutorial-the-gwenna/


Co-CL for "The Stitcher's Niche" and CL for "Remodel & Renovate"



Visit me at That Yank In... and Traveling with That Yank


Avatar made with Portrait Illustrator Maker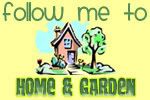 Frozen pipe alert!
Is this a perfect sewing room?