If you shop for sewing supplies online
If you shop for sewing supplies online
| | |
| --- | --- |
| | Fri, 06-19-2009 - 11:27pm |
Check out Fabric List. It's a database of online fabric stores, giving information about the kinds of goods you can expect to find at each store. Like to buy cottons? There's a category for that. How about eco-friendly fabric? There's a category for that, too.
http://www.fabriclist.com
/


Co-CL for "The Stitcher's Niche" and ""Shake Up Your Style" and CL for "Remodel & Renovate"



Visit me at That Yank In... and Traveling with That Yank


Avatar made with Portrait Illustrator Maker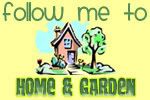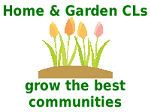 June 13 and 14, and June 20 and 21 are Worldwide Knitting in Public Days!

June is National Safety Month.

In these economically challenged times, do you think we need a Repair Manifesto?