Fabric jewelry
Fabric jewelry
| | |
| --- | --- |
| | Sun, 06-21-2009 - 12:31pm |
We have a big thread on ribbon and fabric brooches here:
http://messageboards.ivillage.com/n/mb/message.asp?webtag=iv-hgstitchery&msg=7110.1
But there seems to be a trend toward other types of fabric jewelry as well. Here is one example:
Leather (or faux leather or even ultrasuede) Chain necklace:
http://www.instructables.com/id/Leather-Chain-Necklace/


Co-CL for "The Stitcher's Niche" and ""Shake Up Your Style" and CL for "Remodel & Renovate"



Visit me at That Yank In... and Traveling with That Yank


Avatar made with Portrait Illustrator Maker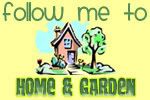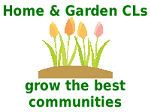 June 13 and 14, and June 20 and 21 are Worldwide Knitting in Public Days!

June is National Safety Month.

In these economically challenged times, do you think we need a Repair Manifesto?