Knit fabric can be tricky to sew...
Knit fabric can be tricky to sew...
Knit Tricks from the August Issue (209) of the SEWING GAZETTE www.sewinggazette.com:
• Be careful not to stretch the fabric when cutting or sewing. Pattern weights and a rotary cutter can be helpful to eliminate the distortion pinning can cause.
• Use a ballpoint or stretch needle. Some needle manufacturers make knit or jersey needles for T-shirt fabric and a super stretch needle for swimsuit fabrics.
• Match your thread to the fabric. Synthetic threads tend to have more stretch than
cotton threads. A cotton wrapped poly is a good choice for cotton knits.
• Many sewing machines have a stretch or knit stitch on them. If your machine does not, choose a narrow zigzag stitch. Sergers are a great choice when working with knits.
• A roller foot or a walking foot may help feed the fabric under the needle. If you do
not have either of these, stretch the fabric slightly. Let the machine feed the fabric
through. Your goal is to have the layers of fabric feed through evenly.
• Don't pull your fabric or allow it to overly stretch - that is where those wavy seams
come from. Unless of course you are looking for a wavy seam.
• Use a fusible knit interfacing on the wrong side of your fabric to help help stabilize a
buttonhole.


Co-CL for "The Stitcher's Niche" and ""Shake Up Your Style" and CL for "Remodel & Renovate"



Visit me at That Yank In... and Traveling with That Yank


Avatar made with Portrait Illustrator Maker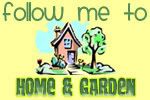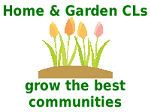 In these economically challenged times, do you think we need a Repair Manifesto?