Vintage Sewing Pattern Archive
Vintage Sewing Pattern Archive
If you love vintage patterns (or if you sew for renactors), then get over to the Commercial Pattern Archive (CoPA) at the Univeristy of Rhode Island. They are allowing free access to their database of vintage patterns until Tuesday, September 25, 2009. To get free access, use "guest" as the username and "pattern" as the password. The search page is:
http://www.uri.edu/library/special_collections/COPA/search.php?page
=


Co-CL for "The Stitcher's Niche" and ""Shake Up Your Style" and CL for "Remodel & Renovate"



Visit me at That Yank In... and Traveling with That Yank


Avatar made with Portrait Illustrator Maker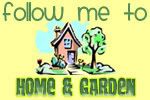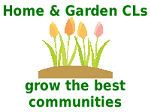 In these economically challenged times, do you think we need a Repair Manifesto?