Do you sign your embroidery?
Do you sign your embroidery?
Most of us know to ake labels for quilts or clothing (whether sewn or knit/crochets) we make but run into a roadblock about signing out embroidery? Where should the signature go? How conspicuous should it be? What should it include?
Here is a brief discussion about four different ways to sign your work...
Signing your stitchery:
http://www.nuts-about-needlepoint.com/adding-your-signature-to-needlepoint
I try to fit my initials and the year I completed the piece into and inconspicuous corner of my work. I choose a color of floss that was used in the piece and use a single strand with the letters only one "stitch" high... One exception: I put my initials and the completion date into the pattern of my Quaker Christmas Sampler: http://thatyankstitches.multiply.com/photos/album/17/My_2010_Stitchery#photo=1
So how do you sign your work?


Co-CL for "The Stitcher's Niche" and ""Shake Up Your Style" and CL for "Remodel & Renovate"



Visit me at That Yank In... and Traveling with That Yank


Avatar made with Portrait Illustrator Maker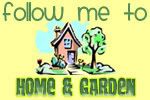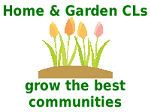 What will be your next remodeling project?