Goals for February 8 - 14, 2010
Goals for February 8 - 14, 2010
| | |
| --- | --- |
| | Mon, 02-08-2010 - 12:27pm |
So how was last week?
Did you get much accomplished? Did you team win in the Superbowl? Did you get snowed in?
What's on the agenda for this week? And do you have Valentine's Day plans?


Co-CL for "The Stitcher's Niche" and ""Shake Up Your Style" and CL for "Remodel & Renovate"



Visit me at That Yank In... and Traveling with That Yank


Avatar made with Portrait Illustrator Maker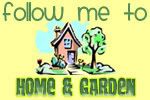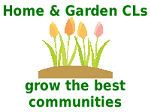 February is National Embroidery Month!
January was Get Organized Month!
What do you do to get yourself out of a style slump?