WIP Wednesday 3/3/10
WIP Wednesday 3/3/10
| | |
| --- | --- |
| | Wed, 03-03-2010 - 11:13am |
Back in February, when I asked what you all would like to see,
http://messageboards.ivillage.com/n/mb/message.asp?webtag=iv-hgstitchery&msg=8514.1
some of you indicated that you would like to see progress reports for projects you are working on, whether they come from the resources posted on Stitcher's Niche or elsewhere. So this will be a new repeating thread where you can post pictures, etc. of what you are currently working on…
So, anyone working on something that they would like to tell us about?


Co-CL for "The Stitcher's Niche" and ""Shake Up Your Style" and CL for "Remodel & Renovate"



Visit me at That Yank In... and Traveling with That Yank


Avatar made with Portrait Illustrator Maker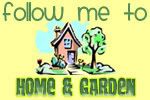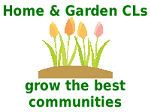 March is National Craft Month!
March 20 is National Quilting Day!
What will be your next remodeling project?
Yes, you can look stylish insweat pants!