WIP Wednesday, April 21, 2010
WIP Wednesday, April 21, 2010
| | |
| --- | --- |
| | Wed, 04-21-2010 - 11:30am |
WIP Wednesday, April 21, 2010
So what are you working one? Making any progress on works in progress?
I have made some:
Floral Alphanet: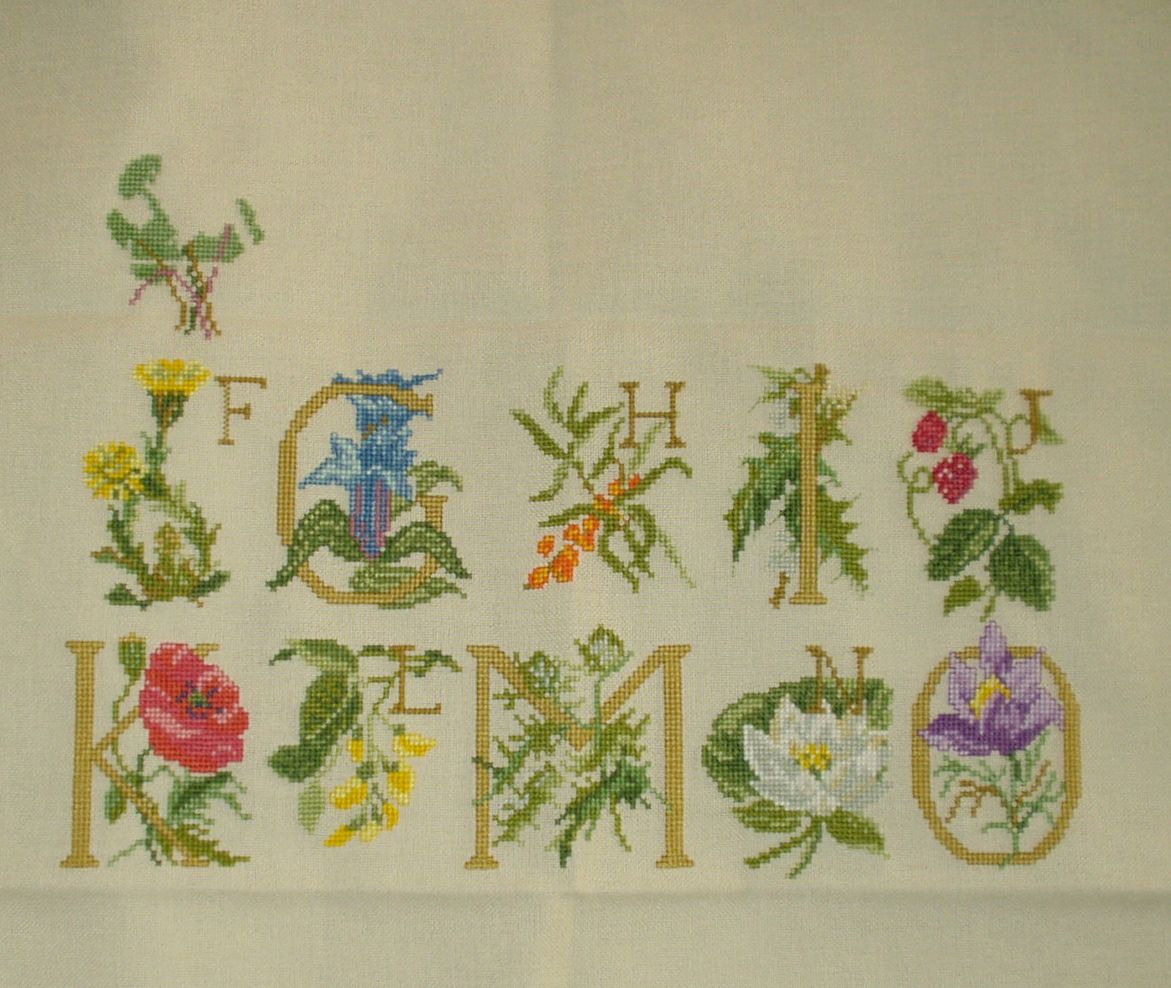 Row of the month quilt challenge - there are 32 9-patch blocks in these piles, eight in each colorway/arrangement!: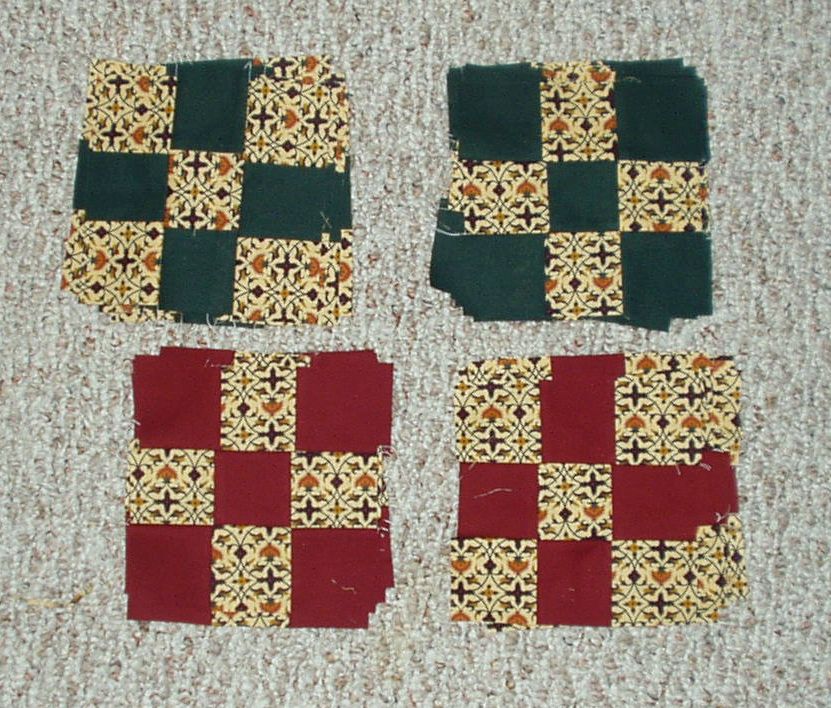 but I had to cut more fabric for the snowballs (I didn't like the look of the dark solids against the dark prints so I did some light centers for those dark corners: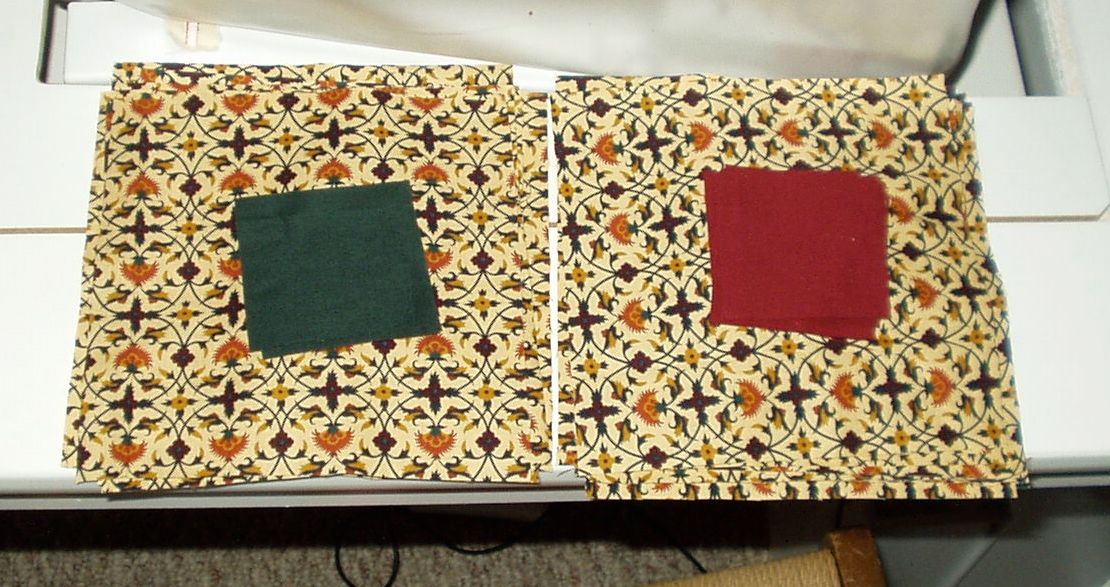 and cut some light corners for the dark ones…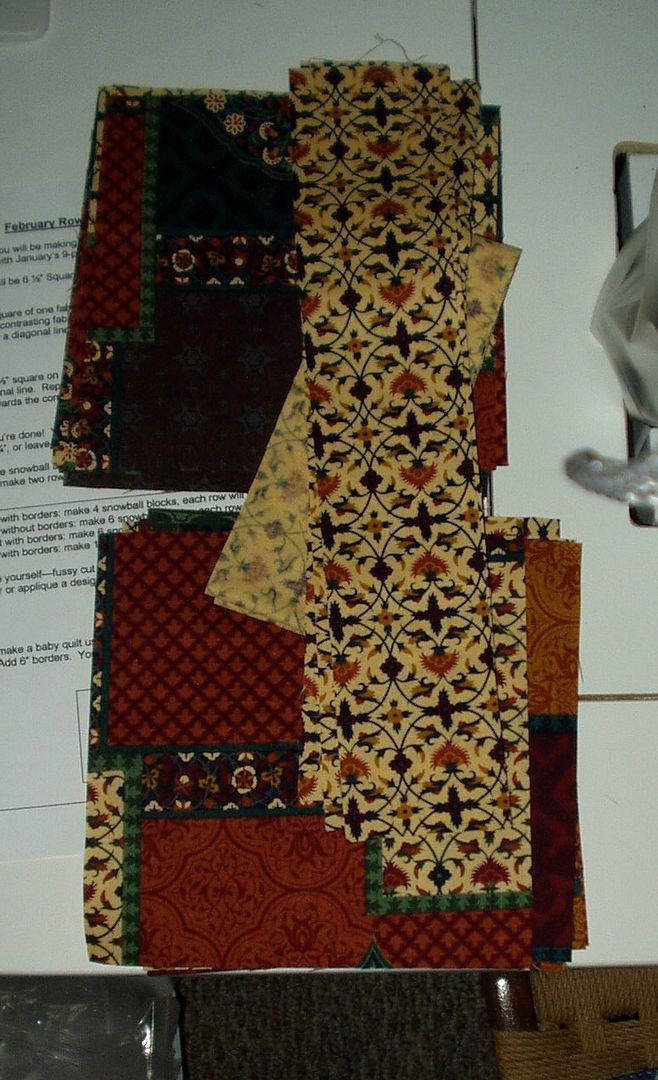 I'm still a few blocks short there, through, if I want to actually do four quilt tops now! I probably will have to cut more courthouse block fabric as well (that's row three)… Clearly, I am learning as I go just how ouch fabric is required for any particular aspect of thisquilt.
I finally got my fist three Bead Journal pieces mounted on card and backed with fabric…: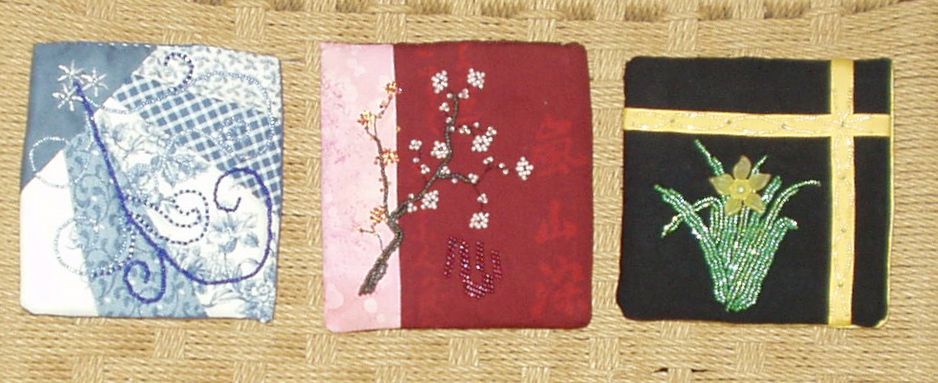 Showed it to Mary and Janice last night and they prefer making them into a wall hanging as opposed to an according book, so I need to rethink this part of the "finishing"...


Co-CL for "The Stitcher's Niche" and ""Shake Up Your Style" and CL for "Remodel & Renovate"



Visit me at That Yank In... and Traveling with That Yank


Avatar made with Portrait Illustrator Maker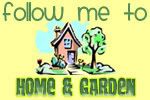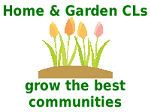 April is National Decorating Month!
What will be your next remodeling project?
April 29 is Zipper Day!