Weekly Goals, April 26, 2010
Weekly Goals, April 26, 2010
Another week has passed and April is rapidly drawing to a close.
So are you accomplishing your goals? Do you have new ones to tell us about, or will you have to work not eh ones from last week that aren't finished?
Inquiring minds want to know!


Co-CL for "The Stitcher's Niche" and ""Shake Up Your Style" and CL for "Remodel & Renovate"



Visit me at That Yank In... and Traveling with That Yank


Avatar made with Portrait Illustrator Maker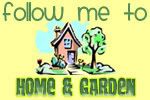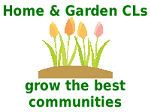 April is National Decorating Month!
What will be your next remodeling project?
April 29 is Zipper Day!