Weekly Goals, May 10, 2010
Weekly Goals, May 10, 2010
Spring has definitley sprung, even though we had a severe weather event (tornado warnings, high winds and hail) on Friday night and frost the last two nights in a row. Everything is blooming and green and we even have young robins learning to fly (well, teh one flies but has difficulties landing on branches! LOL).
So what happened last week? And what is planned for this week?


Co-CL for "The Stitcher's Niche" and ""Shake Up Your Style" and CL for "Remodel & Renovate"



Visit me at That Yank In... and Traveling with That Yank


Avatar made with Portrait Illustrator Maker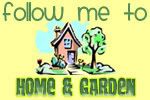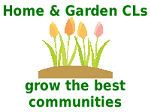 What will be your next remodeling project?