Weekly Goals, May 31, 2010
Weekly Goals, May 31, 2010
| | |
| --- | --- |
| | Mon, 05-31-2010 - 10:25am |
Memorial Day and then it's June! My gosh, where has the year GONE?
So how did last week's plans work out? Were all your goals accomplished or are there some hanging over to this week? Any new goals to pursue, now that summer is unofficially started (Sorry, Liz, winter for you...)...


Co-CL for "The Stitcher's Niche" and ""Shake Up Your Style" and CL for "Remodel & Renovate"



Visit me at That Yank In... and Traveling with That Yank


Avatar made with Portrait Illustrator Maker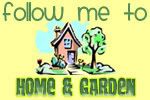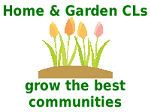 What will be your next remodeling project?