WIP Wednesday, August 4, 2010
WIP Wednesday, August 4, 2010
Well, let's see:
DH's High School Reunion --- that occupied Friday through Sunday (and this morning's breakfast which was a wrap-up/review).
Meeting with a Smithsonian fund-raiser --- Monday was shot
Stamping demo and Girl's Night Out on Tuesday --- another day gone
So I haven't stitched a stitch since I completed "Greek Window" First time in ages I have had no WIP!
Anyone?


Co-CL for ""Shake Up Your Style" and CL for "The Stitcher's Niche" and "Remodel & Renovate"



Visit me at That Yank In... and Traveling with That Yank


Avatar made with Portrait Illustrator Maker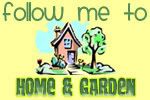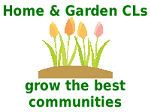 What will be your next remodeling project?