Getting ready for beg. & adv. classes
Getting ready for beg. & adv. classes
| | |
| --- | --- |
| | Mon, 10-27-2008 - 12:17pm |
I know what i'm going to do for the most part in my beginner class, get them started and going with Crochet! I"m just really unsure what to teach in the advanced class. This will be a group of adults that volunteer with Girl Scouts. I'm thinking to gear things towards what they could teach their girls, but would that be advanced enough to qualify for an advanced crochet class?
I was thinking of trying to teach Amigurumi, but I'll need to try some myself first!
Jodi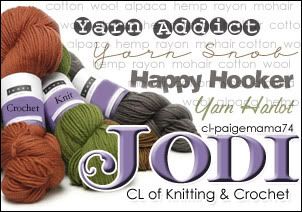 Thank you ecullworm for the awesome siggie!