group images
group images
I noticed that I hit 50 posts, and I couldn't find an existing post count image so I made one. Nothing fancy, but workable. Hope I'm not stepping on any toes in doing so.
If anyone else is interested: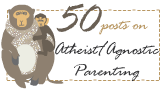 I know it's not a super busy board so I'm not sure if anyone's hit any other post count milestones but I'd be willing to make any more if we want them, or any "follow me to…" type stuff as well.