What's an intactivist nurse to do?
What's an intactivist nurse to do?
I am in nursing school.  I won't have to face this issue until next spring.  Naturally, the type A person that I am, I have been obsessing about it for over a year :)
I have been wrestling with the ethical delima: can I assist with a circumcision with my deeply and longly held intactivist views?  The obvious, first response is no way!  Let's try to get past the immediate, emotional response of "no way in he##" and answer the question of whether a nurse can ethically refuse to provide "care" for a child whose parent has decided to circ him.
Digging deeper, I feel that I could do the client education, care for the child before and after, but I do not think I could assist with the procedure itself.  My internal debate goes from the NO WAY, to the "should I be there for the baby as the only person interested in his human rights, and comfort him the best way I could."  But then I go to the fact that if I were in a coutnry that circ's it's girls, there would be zero chance I would be there in that circumstance.  So then I think: what if it were another issue, like abortion.  I am personally pro life, but I think I would be able to care for a client during a the procedure as long as the fetus was not viable.  So, it's not a matter of not being able to look past my own personal beliefs.  Then I think about the ethical problems associated with medical workers picking and choosing which procedures they will and won't participate in.  I think circ is different because it is not the child choosing the procedure.  However, naturally, the areas of work I am interested in include NICU and PICU (circ shouldn't be much of an issue in the latter at least).
I, thankfully, go to a wonderful school with wonderful professors.  I believe with 100% certainty that I could have a professional conversation with my clinical instructor about not assisting with circ's.  My question is - is this truly the ethical thing to do?
I would love to hear the viewpoints and arguments from all sides, as long as it isn't just "no way."  I need help working through the deeper layers of the issue - so I can resolve it in my mind.  Again, I, of course, feel that there is no way I could do it.  But, before I open that can of worms with the school (or a future employer) I need to have allt he above issues worked out and answered.
So, can you guys help me with this thinking process???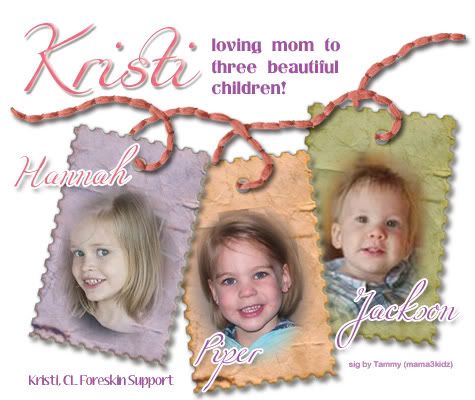 "Belief is not required.  Once you know this story, you'll hear it everywhere in your culture, and you'll be astonished that the people around you don't hear it as well but merely take it in."  Daniel Quinn, Ishmael.