Hi Ladies!
Hi Ladies!
Just wanted to give you guys a heads up. I will not be here are much as I normally am. Unfortunately, I am internetless right now. Business is starting getting better, though, so hopefully it won't be too long! I will be using a friends computer, but if I don't get right back to your post, you know why.
The getting to know you post looks great! I will get to it tomorrow. Laura
BREAK THE CHAINS
SHOP INDEPENDANT STORES AND FROM LOCAL ARTISTS AND CRAFTPERSONS!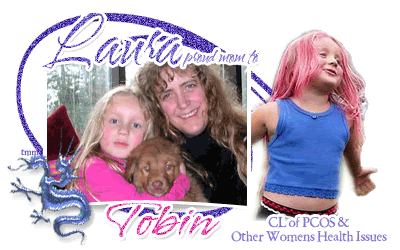 A good friend will come and bail you out of jail...BUT, a true friend will be sitting next to you saying, "Damn...that was fun!"
Be sure to do the slide show!