I'm here with baby!!
I'm here with baby!!
| | |
| --- | --- |
| | Tue, 12-29-2009 - 10:28pm |
Hello ladies! I'm sorry it took me so long to update, I only am able to get on very sporadically now :(
I had my sweet baby boy- Samuel Ryan- on 11/10/09 (which I think is a really cool birthday) and since I was 37 weeks, 1 day I got to have him at home!!! It went fabulously and I'm so thankful. We made his middle name "Ryan" after my husband's brother.
He was born at 10:25am after 4 hours of active labor (although I hung out again at 6cm for a few days beforehand just like last time- argh!). I had really bad back labor again and found out he came out "military style" which means he doesn't tuck his head at all so the molding is around the base of his skull- ouch! My MW's said this is the hardest position for the mother to deliver since their head is delivered at the widest circumference with no molding to shrink it any. I have a feeling all of my babies are delivered this way since none of them have ever had that cone-head appearance. My MW's said I have a very roomy pelvis and they probably never need to tuck their chins down. Interesting!
He weighed 6 pounds, 10 ounces. He's wonderful and beautiful :) We are all so happy and doing great, I am very thankful. He's 7 weeks old already! I'll post a couple pics from his birth day and a recent pic :)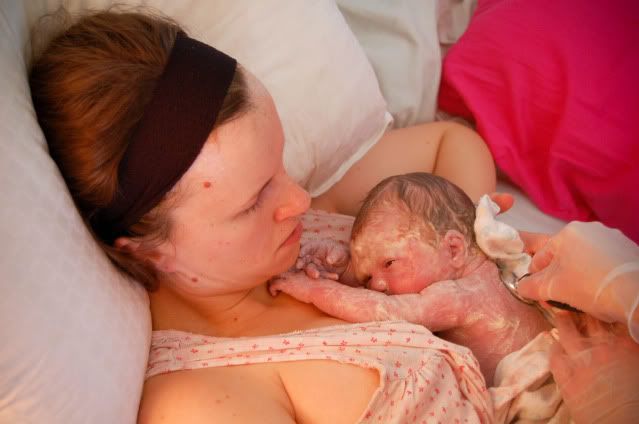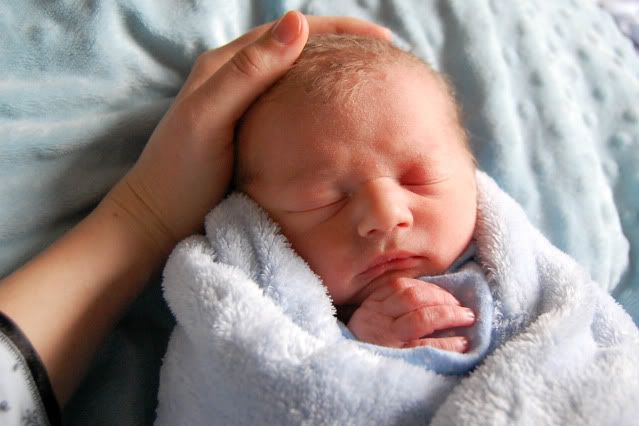 On Christmas day: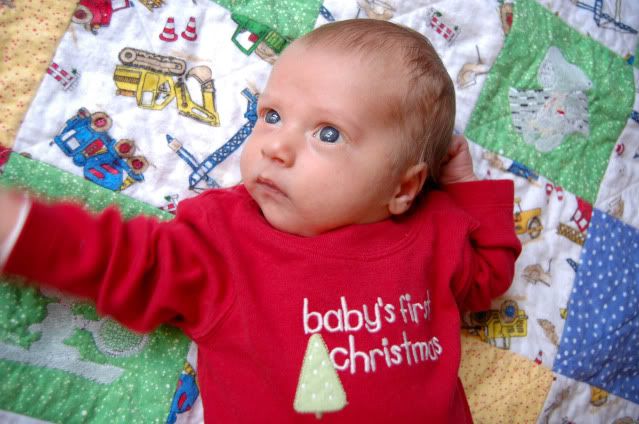 Congratulations to all of the new pregnant mamas!! I have missed you all, and I promise to check in again really soon :)