Happy Happy Joy Joy
Happy Happy Joy Joy
| | |
| --- | --- |
| | Mon, 05-24-2010 - 12:03pm |

SOOOOOOO excited!!!  Thanks to Facebook I found and connected with two old friends this weekend!  Both seem as happy or happier than I am that we have reconnected! 
AND thanks in part to Facebook I know another old friend with some medical and mental issues over the last few years is alive.  Sometimes knowing that has to be 'enough'.   
Just wanted to share my joy on this HOT Monday morning.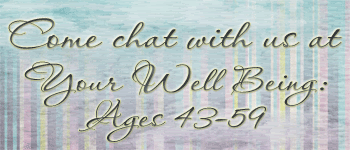 For more info on menopause and perimenopause visit:
cl-klrambo's
Menopause Oasis

Remember....you are NOT alone!!!!!