Sleep and diabetes over 50.....
Sleep and diabetes over 50.....
I was looking for something for one of my other boards and found a post from 2005 with this info.  Sadly the link that was in my orignal post on another board is no longer there....  But the snip it says a lot anyway.... 
I thought sleep is a topic of conversation and of concern to many of us in this age range I would share it with all of you. 
"Apr 25, 2005 — NEW YORK (Reuters Health) - Sleeping for less than six hours or for more than nine hours each night is associated with an increased risk of diabetes and impaired blood sugar (glucose) tolerance, researchers report in this week's issue of the Archives of Internal Medicine.
"There are a lot of people who sleep five or six hours per night who we generally think are not getting enough sleep," lead author Dr. Daniel J. Gottlieb told Reuters Health. His group hypothesized that people who do not get enough sleep may be at increased risk of developing diabetes or impaired glucose tolerance. .........."
In a study of people over 50 there was a marked increase of diabetes in people who slept 6 hours and even more in those who slept only 5 hours a night.....  The numbers were in the article!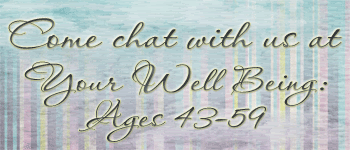 For more info on menopause and perimenopause visit:
cl-klrambo's
Menopause Oasis

Remember....you are NOT alone!!!!!