Ok, so how did I get this?
Ok, so how did I get this?
| | |
| --- | --- |
| | Sun, 06-20-2010 - 10:19am |
Ok, so how in the world do I get a sunburn by sitting in the shade? I saw my face, arms and and chest but this morning I was looking at some splotches on my ankle and my legs have a line where my capris were..... I suppose this means sunblock anytime I go out?????? Even in the shade?????
We did two days of yard sales and yes, I was outside but....  I sat in the SHADE!  I moved way before the sun got to me to AVOID this!  Color me confused... (ummmm red ;-)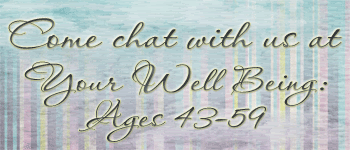 For more info on menopause and perimenopause visit:
cl-klrambo's
Menopause Oasis

Remember....you are NOT alone!!!!!