My dd is in need of prayers.
My dd is in need of prayers.
My 19 yo dd is in need of prayers.  Last week she had her eyes examined and the optomitrist saw a problem.  The optical nerve is supposed to be sharp and hers is fuzzy.  Also not round..  there is pressure.  She sees the dr tomorrow.  Optomitrist says this is often seen in girls around 5th grade when their hormones are whacky with irregular periods when they start.  I am hoping that is it with her...  in December she had 2 periods (messed up hormones?)  She says her periods still are.  The other possiblity is a tumor..................................................... 
I guess I need the prayers too.  This is scarey!!!!!!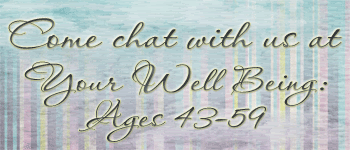 For more info on menopause and perimenopause visit:
cl-klrambo's
Menopause Oasis

Remember....you are NOT alone!!!!!