Now have the power company on speed dial
Now have the power company on speed dial
After the last few days, I now have the power company on speed dial to report outages and to see if they have a CLUE when our power will be back on.  It went out Wednesday night and was out for 23 hours.  Not just us, the whole town.  A storm blew through and the rest is 'history'.  We lost a glass top patio table we bought last year.  Glass top is in a million pieces.  I have no idea where to get a replacement top.  It was a 'boxed' set and so you can't get replacement parts.  Our insurance has a $250 deductable and will only cover the table of course. 
So, after going back on late Thursday afternoon, it went out again last night at 10:15 until 10:45.  We thought good...  and then about 4am it went out again until 6am.  SOOO  I now have the power company on speed dial on my cell.  I hope NOT to need it for a LONG time.  I am NOT holding my breath.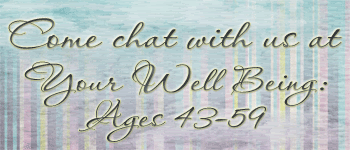 For more info on menopause and perimenopause visit:
cl-klrambo's
Menopause Oasis

Remember....you are NOT alone!!!!!