How does your sunscreen rate?
How does your sunscreen rate?
Sadly the ones I just bought get a 7...  which is NOT good!  I have yet to open them and will take them back.  BUT the best ones according to this site, I never even HEARD of, let alone have seen.  I noticed at my local Walmart when I bought mine that almost every sunscreen I looked at expired, July 09.  Some March 10.  I took a few to the customer service and told them that was just a start that there were many more expired.  I don't know how long past it is good, but if someone doesn't check it and buys it anyway, they may wonder why they got a sunburn.  Now, I know even if it is not expired one may have a problem....   
So, no matter what you buy, CHECK the expiration dates.  If a big box store like Walmart has expired on their shelves, anyone can!!!!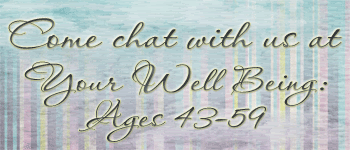 For more info on menopause and perimenopause visit:
cl-klrambo's
Menopause Oasis

Remember....you are NOT alone!!!!!